Patricia Murphy MNRRI, Cimi, Reiki Master, Baby Massage Instructor, Yoga teacher.
I initially qualified in classical foot reflexology in 1998 and thus began a labour of love with this fantastic therapy. I've since added facial, fertility, pregnancy, cancer care, palliative care, baby/child reflexology, Indian head massage, Chinese cupping, yoga teaching and Reiki therapy to my qualifications.  I treat all ages from birth to the elderly.
The benefits of regular treatments are far reaching and clients have experienced a reduction in chronic stress levels.
That reduction of stress has a well documented ripple effect on sleep, anger issues, depression, low mood, anxiety, pain and much more. And a wonderful side-effect of facial reflexology is a more youthful appearance! I use crystals and essential oils in this gorgeous treatment.
I'm a proud member of The National Register of Reflexologists and I'm approved by VHI, Glohealth, Laya and Aviva.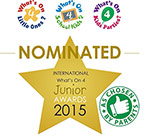 Bethan O'Riordan, Counsellor & Psychotherapist IACP
I have been working with people for over 15 years supporting people to make the changes they want to and achieve their goals. My passion is to support people to engage with the emotions, behaviours and feelings that they find most difficult and facilitate change. I am passionate about how this change comes about in a non-judgemental and safe way.
I am a Mum of 3 children and very much understand the parenting experience and offer a safe and confidential place for this to be explored.