There is nothing more wonderful than treating pregnant women with the sublime reflexology and I'm so happy to offer it to clients throughout their pregnancies. I've worked with hundreds of women and their partners over the 2 plus decades that I've been a therapist and it never ceases to inspire and amaze me.
Watching the body as it changes, being able to help with swollen ankles, morning/all day sickness and discomfort is wonderful and the excitement when baby arrives is truly a gift. But above all I'm there to support every woman.
When is a good time to begin treatments? If you're a client of mine before you fall pregnant then we carry on with adjustments to your treatments, if you're new to my practice, I'll see you at approx week 32+. I treat the woman and not the pregnancy, it's a wonderful natural process and is truly unique to each woman, as are their feet!
If you'd like to begin treatments or purchase a gift voucher you can contact me at 087-9721149.
Thank you for reading.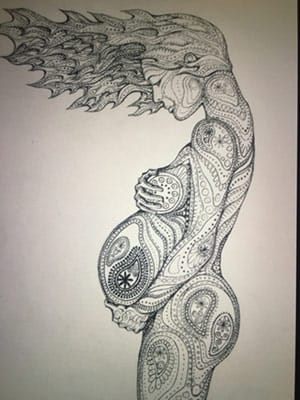 Pat
Clinical reflexologist at Blarney Wellness Centre