I think we'll all agree that it's been yet another extraordinary year, with many highs and lows, with covid and other expressions we never expected to become part of our daily vocabulary from case numbers to PCR and antigen tests and so forth. And what a year it's been here at Blarney Wellness Centre too, I'm delighted that I had the opportunity to deepen my knowledge of the benefits of a dedicated meditation and mindfulness practice with my new qualification as an holistic counsellor and I recently qualified as a Reflexology Lymph Drainage Practitioner (RLD).
This groundbreaking and indeed game-changing therapy is incredibly supportive of lymphatic function and immunity and can give those who experience treatments a new lease of life and the results experienced by clients so far are amazing. I treat the person and not the condition and at each visit we discuss lifestyle including stress, pain and sleep issues and so much more.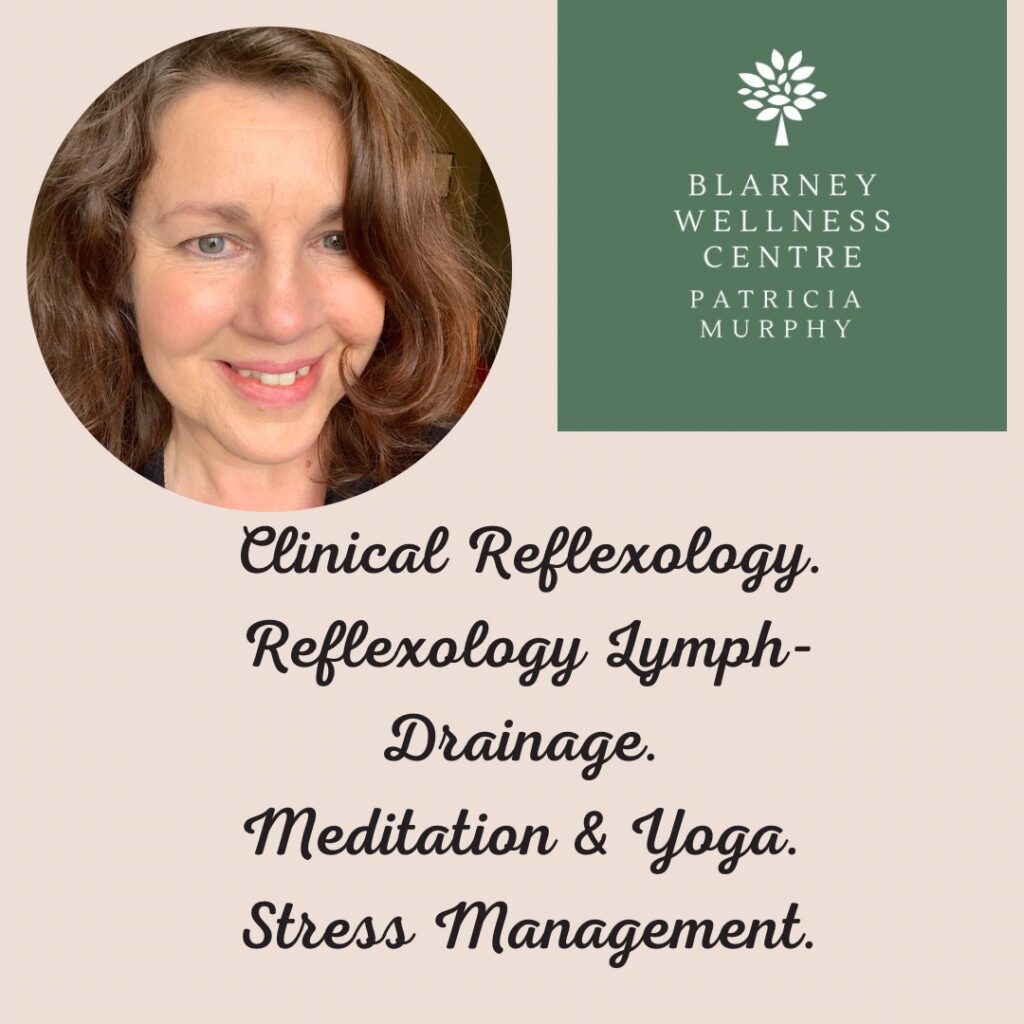 Using this invaluable information I intuitively know what to work on to help balance body and mind and RLD falls beautifully into this. You can avail of a blended treatment OR exclusively RLD. Reflexology Lymph Drainage is suitable for most people except if you've active cellulitis, kidney failure or a heart defect.
I was also delighted to teach in person yoga classes again and I look forward to classes next year.
But more importantly than any of the above, I could not work in my chosen career without my wonderful and loyal clients and customers. You've booked again and again, recommended me to your friends and families and kept me going in the toughest times. A very special thank you also to my zoom Yogis and Yoginis who showed up week after week despite some technical difficulties.
So as we say goodbye to 2021 and a hopeful hello to 2022, I wish you all the happiest Christmas and a peaceful new year.
Thanks again. Pat
Ps please forgive the shameless advertising image!! 🙂