1 Hour treatments €60
2 Hour treatments €100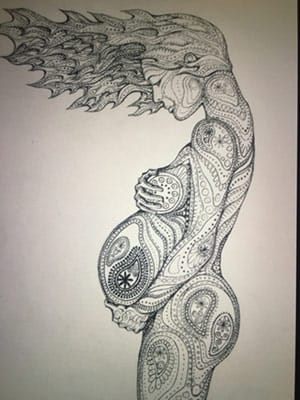 REFLEXOLOGY; Clinical, reflexology lymph drainage (RLD), fertility, pregnancy, orthopaedic, pain control, cancer support, adapted lymphatic drainage, baby & child.
Stress Melt Therapy(c) . A deeply therapeutic combination of reflexology and massage of the head, face & feet using tools, organic oils and creams. Magic.
Deluxe Wellness Treatment. I combine Indian head massage, facial and foot reflexology for a blissful 2 hours just for you.
Reiki therapy. This beautiful and ancient therapy balances body and mind, deepens sleep and promotes a deep sense of healing.
Colic relief sessions. 1-1 sessions where I treat your baby and teach you the sequence to use at home. Group baby classes also available.
Chinese/sports cupping : A deeply soothing therapy which alleviates muscle tension by boosting lymphatic and blood circulation. An excellent therapy for athletes and non athletes alike.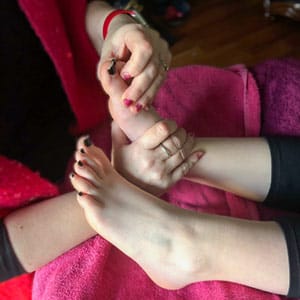 Courses available:
Yoga & meditation for adults & children
Yoga and meditation are absolute gifts and to reap the benefits, it's important to practice often. To me, yoga is for everyone, irrespective of their shape, size or age. Yoga is not about the perfect pose or indeed the impossible images we see on instagram or Pinterest, yoga is about how YOU feel when you practice it. Some days you'll find that you've amazing balance and flexibility and other days you'll fall over and that's absolutely ok. Our bodies store stress and anxiety and yoga can release them. I've never regretted a yoga practice. I teach morning and evening classes. All my classes incorporate meditation and breathing.
Children's yoga & sewing camps
I have to say that I absolutely love teaching my 4-day camps incorporating fun filled yoga, mindfulness, meditation, fitness, design and hand-sewing in Blarney. Camps are scheduled during summer, halloween and Christmas school holidays and are suitable for children aged 10-15. My ethos is to create a non competitive and relaxing atmosphere to enhance our creative abilities and sense of wellbeing of course. We're only limited by our imagination after all!
Baby reflexology & massage courses
These beautiful 3-5 week courses are created to support parents where you learn how to treat various issues such as colic, constipation, reflux, teething, growing pains, delayed bonding etc. I offer a warm, welcoming experience where parents are supported throughout. I'm first and foremost a mother of 3 and have experienced the trials and tribulations as well as the joys of parenthood firsthand. Private or small group courses available.** If your health policy covers reflexology you'll be entitled to a partial rebate.
Indian Head Massage weekend courses
Learn this gorgeous and hugely therapeutic massage technique. Indian head massage alleviates stress, tension including headaches resulting from postural imbalances and is deeply relaxing. Your family & friends will love you for it.
Qualified holistic therapists will receive a certificate of attendance and my course is approved for CPD points by NRRI.