Full list of treatments/ therapies available: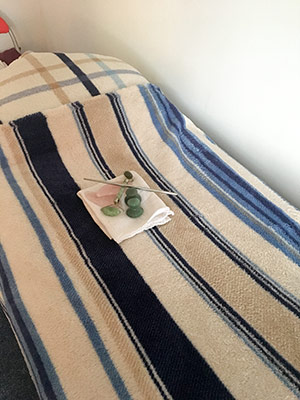 Foot reflexology
Facial reflexology
Stress Melt Therapy (R). A deeply therapeutic combination of facial and foot reflexology. Allow 70 minutes.
Deluxe Wellness Treatment. (R) We combine Indian head massage, facial and foot reflexology for a blissful 2 hours just for you.
Reiki therapy
Fertility reflexology
Pregnancy reflexology
Cancer care
Palliative care
Colic relief sessions
Chinese Cupping : A deeply soothing therapy which alleviates muscle tension by boosting lymphatic and blood circulation.
Courses available:
Yoga for adults & children
I teach vinyasa yoga courses to adults and creative yoga classes to children locally. I created the Little Hearts Yoga Programme for parents and carers in 2015 and launched at Shournagh Childcare in Tower. I also teach yoga in primary and post primary schools.
Course schedule: Mondays 10am
Tuesdays & Thursdays 8pm
Children: Fridays 2:45pm.
Children's Yoga & Crafting Courses
I teach 4-day camps incorporating fun filled yoga, fitness and crafting including sewing and paper-craft amongst other modalities. Camps suitable for boys and girls aged 7-15 years.
Baby reflexology & massage courses
I teach 3-5 week courses to parents where we learn how to treat various issues such as colic, constipation, reflux, teething, growing pains, delayed bonding etc. I offer a warm, welcoming experience where parents are supported throughout. I'm first and foremost a mother of 3 and have experienced the trials and tribulations as well as the joys of parenthood firsthand.
Indian Head Massage weekend courses
Learn this gorgeous and hugely therapeutic therapy. Indian head massage alleviates stress, tension including headaches resulting from postural imbalances and is deeply relaxing. Your family & friends will love you for it.